I am blessed to be able to call Maui home and I love when people promote it with their awesome art! Travel posters make an amazing gift for a frequent visitor, resident, or a dream vacationer. Plus every poster on this list is below $50 with shipping! Enjoy the posters below!
This print by Frooney gives the awesome vibes of what the road to Hana is like! It has 59 bridges, 620 curves and is one of the most amazing drives you can take in your life and not one that you will forget!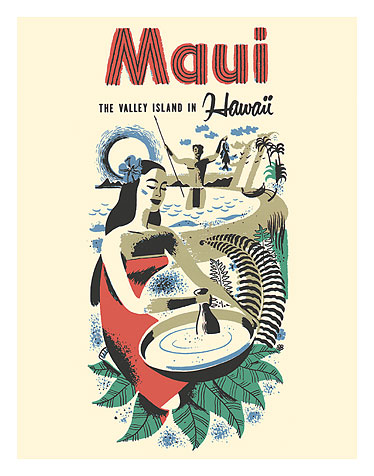 This print looks like it was created from woodblock printing and that vintage style perfectly encapsulates the feel of classic Maui!
Nick Kuchar is an amazing artist based on Oahu. Nick does unique takes on landmarks for every Hawaiʻian island and his color palettes and unique take on places is rad! Take for example this Black Rock print that gives the right amount of fun, while giving its viewers the memory of their time there! This is not the last time we will see Nickʻs work on this list!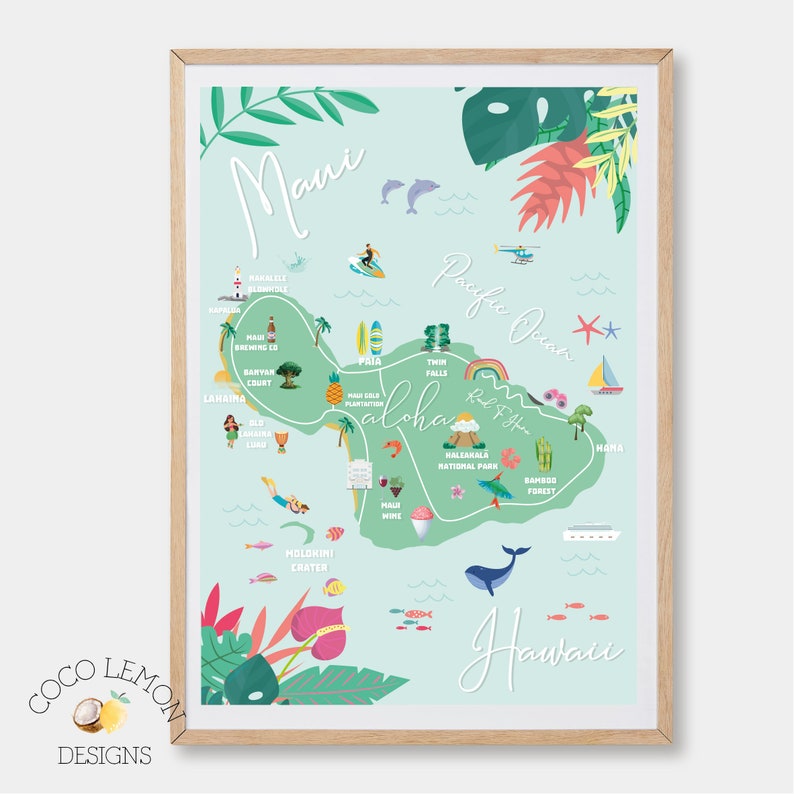 Coco Lemon Designs does an amazing job of capturing the diversity of Maui with their poster of the island! It provides the right amount of whimsy and information!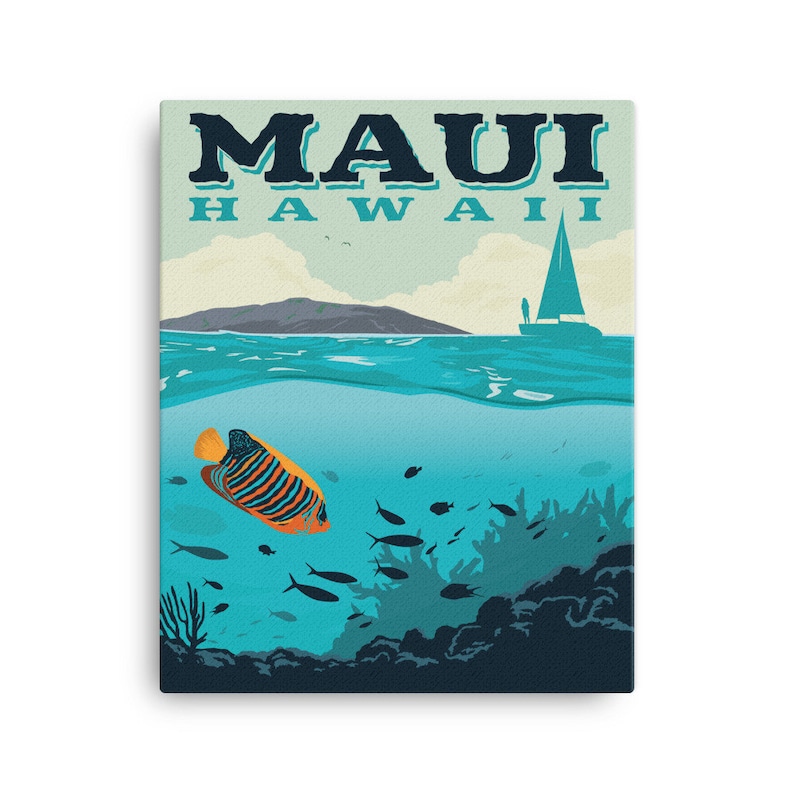 This print by BCGoodsInternational explores the amazing reefs that are found around Maui! Only thing I am wondering is if they could work the humuhumunukunukuapua'a into the print? That would put it over the top in awesomeness!
This piece by Frooney brings all the whimsy you could ask for! It playfully features a young boy with a shark fin to reference the famous big wave surf spot on Maui, while showing the power and majesty found when it is going off!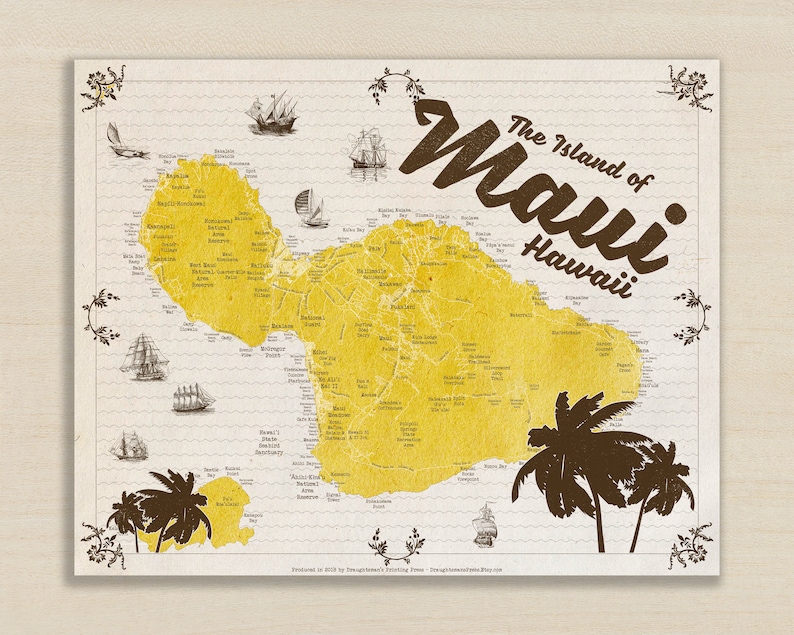 This map of Maui Poster by Draughtmans Press is a beautiful topographic map that delights all with its simple color scheme!
There is so much to love about this poster! The simplicity, symmetry and color combine to give you the perfect retro feel for your walls!
Shop Hawaii Travel Posters